3D crystal engraving process from photos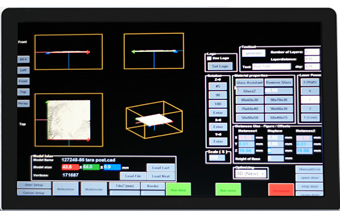 As you can see from the video clip above, we take your image and optimise it for 3D crystal engraving. The mastered image is converted into a 3D file, this is then sent to the laser engraver.
We then get an optically perfect piece of clear crystal and load it into the laser engraver. Then our machine is set to the required settings according to the dimensions of the blank crystal.
The laser engraver then burns into the crystal creating an amazing personalised 3D sub surface printed picture…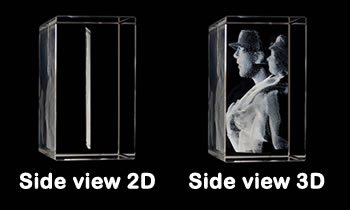 This shows the side view of the crystal and the effect the 3D conversion has over the standard 2D.
The effect when viewed from the front (the normal viewing angle) is the very realistic 3D experience of depth of the image which you cannot get from the original 2D photo.
The result is sheer 3D magic!